Our company was founded 4 decades ago as a small business company providing maintenance and repairing trucks. Since then, and through all these past years we were established as a company
of this kind, we've grown and we created a unique workshop, where we provide high
quality services and high standards of quality and effectiveness.
From the beginning of our career we deal exclusively with Volvo™ trucks, we
trained ourselves and our stuff and gained unique expertise. After all these years
we can be proud of our facilities, for the top service quality to our customers and
-of course- for our excellent on know-how specially trained staff.
Despite the difficulty has to show the current time, we go on following the
upward trend that the firm and demanding philosophy we set from the very
beginning provokes us as a result.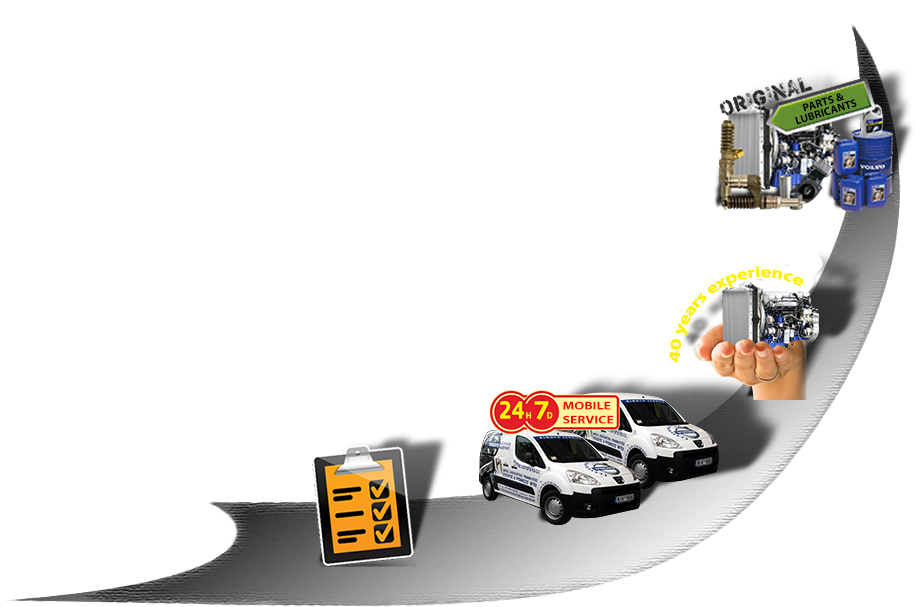 © 2016 volvo service center - wd: ippocampus ds
© 2016 volvo service center - wd: ippocampus ds