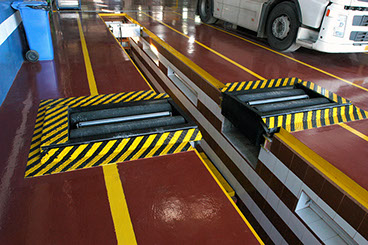 VEHICLE CHECK-UP BEFORE THE OFFICIAL CHECK
Within our facilities and available equipment we perform complete technical inspection of your vehicle. We perform this kind of check-up every time your vehicle has to pass before it is officially checked by the official state checking service or any other time you wish to, so we are always confident that your vehicle will take you and your goods safely on the road. The electronic checking control equipment we have available will show us not only the obvious but and the covert problems your vehicle may have.
Also, we are sure that the official control will not occur review issues, thus causing extra costs and consumption of your valuable time.
© 2016 volvo service center - wd: ippocampus ds